DC vs MI IPL 2023 Match Preview & Prediction | Match 16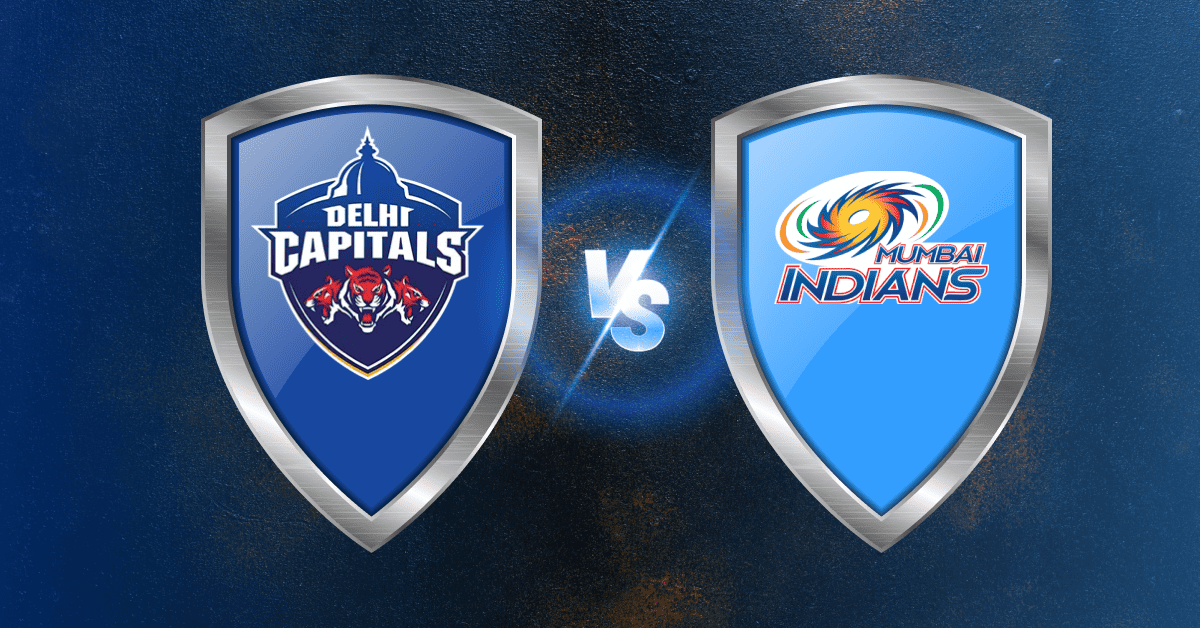 DC vs MI: The highly anticipated clash between Delhi Capitals and Mumbai Indians in the IPL 2023 season is thrilling as both teams gear up to showcase their prowess on the field. These two powerhouses have had their fair share of face-offs, each displaying their unique strengths and strategies. In this comprehensive match preview, we will discuss the intricacies of this upcoming match, including predictions and head-to-head stats, to provide an in-depth analysis of what can be expected from this exciting match.
Delhi Capitals Team Overview
The Delhi Capitals, a formidable force in the Indian Premier League, have consistently shown their ability to perform under pressure and adapt to changing circumstances. With a well-balanced team comprising experienced and young players, the Delhi Capitals have maintained their position as one of the top contenders in the league. The team's performance in the previous seasons is a testament to their resilience and determination to succeed. As they prepare to take on the Mumbai Indians, the Delhi Capitals will be looking to bring their A-game to the field and secure a much-coveted victory.
Mumbai Indians Team Overview
On the other hand, the Mumbai Indians have been nothing short of exceptional in their IPL journey. With a record number of five titles under its belt, the Mumbai-based franchise has established itself as a dominant force in the league. Boasting a star-studded lineup of players, the Mumbai Indians have repeatedly proven their mettle on the field. As they gear up for their encounter with the Delhi Capitals, the Mumbai Indians will aim to continue their winning streak and further solidify their position as the team to beat in the IPL 2023 season.
DC vs MI Head-to-Head Stats
Delhi and Mumbai have squared off against one another in 32 IPL matches, and out of that, DC won 15 times, while MI won 17 times. Look at the last 5 meetings between DC vs. MI. 
DC vs MI IPL 2022 Stats
Let's look at last year's IPL stats of DC and MI. 
Top Run-scorer: David Warner – 432 runs (DC); Ishan Kishan – 418 runs (MI)

Most Wickets: Kuldeep Yadav – 21 wickets (DC); Jasprit Bumrah – 15 wickets (MI)

Most Sixes: R Powell – 22 sixes (DC); Tim David & Tilak Varma – 16 sixes (MI)
DC vs MI – Who Will be the Winner?
When it comes to head-to-head stats, the Mumbai Indians have historically held an edge over the Delhi Capitals with a higher win percentage in their previous encounters. However, the Delhi Capitals have significantly improved recently, narrowing the gap between the two teams. This match, therefore, promises to be a closely contested battle.
As we venture into match predictions, it is essential to consider both teams' current form and composition. With their balanced mix of talent and experience, the Delhi Capitals are well-equipped to challenge the Mumbai Indians' supremacy. The Mumbai Indians, on their part, possess the expertise and proven track record that makes them a daunting opponent for any team in the league. In this match, Mumbai Indians have a 60% chance of winning this match. Stay tuned to see what happens on match day!