CSK vs RR IPL 2023 Match Preview & Prediction | Match 17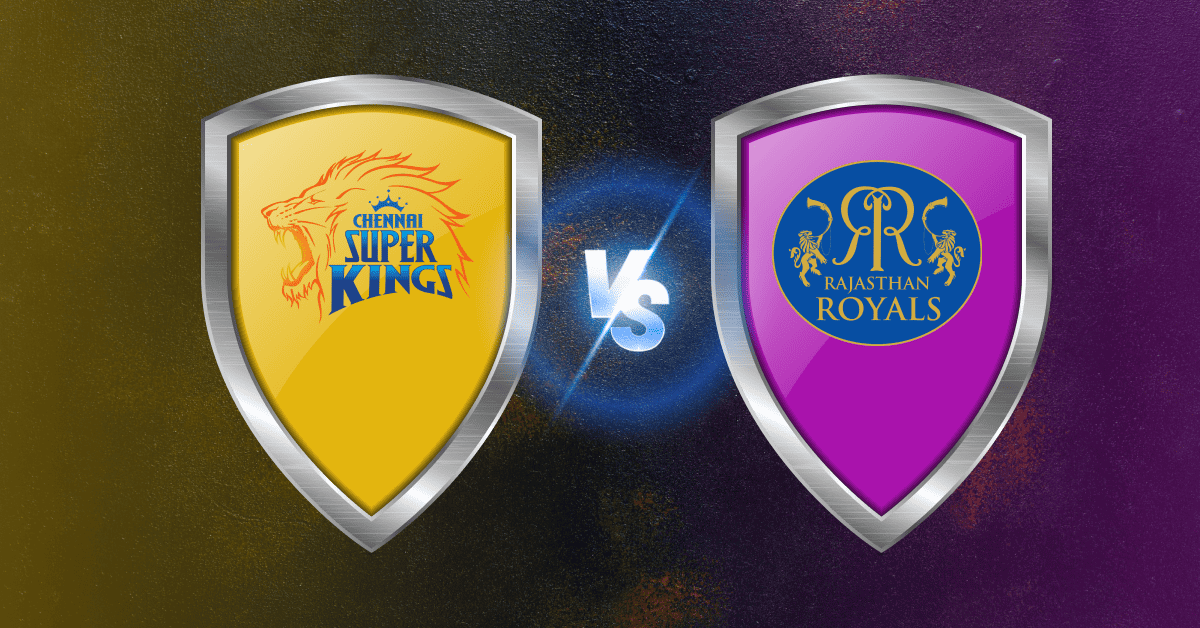 CSK vs RR – The highly anticipated clash between the Chennai Super Kings and the Rajasthan Royals in the IPL 2023 season is set to captivate cricket enthusiasts. With their impressive line-up and unmatched passion for the sport, the two teams will face an electrifying encounter that promises unforgettable moments and unrivaled entertainment. This match preview delves into the key aspects of the contest, predictions, and head-to-head stats that will influence the outcome of this riveting showdown between the Chennai Super Kings and the Rajasthan Royals.
Chennai Super Kings 
The Chennai Super Kings has been a formidable force in the IPL since its inception, led by their charismatic skipper MS Dhoni. Boasting an array of world-class talents, the team has repeatedly showcased its prowess on the field, earning the admiration and respect of fans and adversaries alike. The 2023 edition of the IPL is no exception, as CSK has assembled a formidable squad with the perfect blend of youth and experience, ensuring they remain a force to be reckoned with in the tournament.
Rajasthan Royals
The Rajasthan Royals have emerged as one of the most exciting and unpredictable teams in the IPL. The 2023 season is shaping up to be another thrilling chapter in their storied journey, with a squad brimming with talent and potential, eager to make their mark on the competition.
CSK vs RR Head-to-Head Stats
Rajasthan Royals have won 12 of the 27 matches, while Chennai Super Kings have won 15. Look at the last 5 encounters between these two teams. 
Let's look at last year's IPL stats of CSK and RR.
Top Run-scorer: Ruturaj Gaikwad – 368 runs (CSK); JC Buttler – 863 runs (RR)
Most Wickets: Dwayne Bravo & Mukesh Choudhary – 16 wickets (CSK); YS Chahal – 27 wickets (RR)
Most Sixes: Shivam Dube – 16 sixes (CSK); JC Buttler –  45 sixes (RR)
CSK vs RR – Who Will be the Match Winner?
As the Chennai Super Kings and the Rajasthan Royals gear up for their epic encounter, cricket pundits and fans wonder which team will emerge victorious. While CSK has the advantage of experience and a proven track record, the Rajasthan Royals possess the element of surprise and an uncanny ability to thrive under pressure. This clash promises to be a battle of wits and strategy, as both teams look to outsmart and outmaneuver their opponents in pursuit of victory.
Historically, the Chennai Super Kings have enjoyed a slight edge over their rivals, winning most of their encounters in the IPL. However, the Rajasthan Royals have managed to pull off some memorable upsets, proving they can topple the mighty CSK. Let's stay tuned to see which team will be the match-winner.