LSG vs PBKS IPL 2023 Match Preview & Prediction | Match 21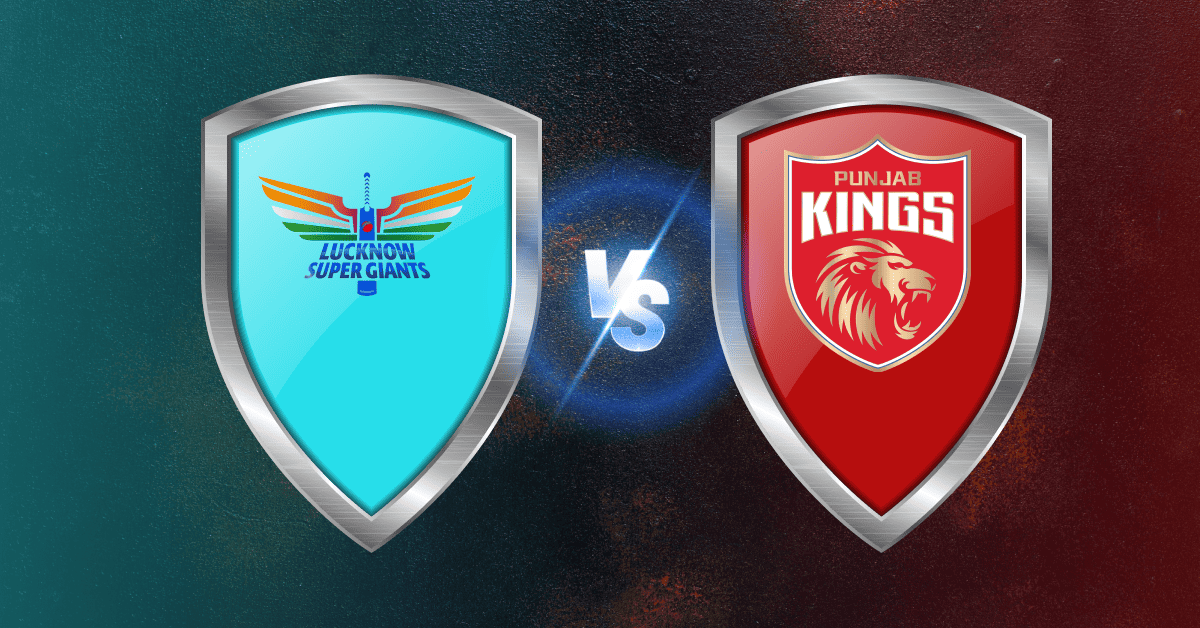 LSG vs PBKS – The 2023 edition of the IPL promises to be an exciting affair, with the Lucknow Super Giants set to take on the Punjab Kings in what promises to be a thrilling encounter. Both teams have had their ups and downs in the competition, and it will be fascinating to see which team comes out on top when they face each other. This comprehensive match preview will discuss the teams, analyze their previous encounters, and make a prediction for the outcome of this pivotal game. 
Lucknow Super Giants
LSG, a team known for its strong and balanced line-up, boasts an array of high-caliber players with a history of performing well in high-pressure situations. Their top-order batters have a knack for providing solid starts, while their middle-order has the power hitters capable of accelerating the scoring rate in the latter half of the innings. The Lucknow Super Giants' bowling attack is equally formidable, with a mix of experienced and young bowlers who can consistently deliver crucial breakthroughs. In the Lucknow Super Giants vs. Punjab Kings face-off, the team's well-roundedness will significantly determine the match's outcome.
Punjab Kings
PBKS has a reputation for its aggressive brand of cricket, which has often led to thrilling encounters. Their batting line-up, led by some of the most destructive hitters in the game, can single-handedly turn the match in their favor. However, inconsistency has been a concern for the team, and their middle order needs to step up to ensure they put up competitive totals on the board. The Punjab Kings' bowling department has its fair share of match-winners, but they must perform collectively to restrict the opposition to manageable scores. In the Lucknow Super Giants vs. Punjab Kings match-up, the Kings must address these concerns to emerge victorious.
LSG vs PBKS Head-to-Head Stats
In one IPL encounter, Lucknow and Punjab came up against one another, and LSG won the match. 
LSG vs PBKS IPL 2022 Stats
We look at last year's IPL stats of LSG and PBKS. 
Top Run-scorer: KL Rahul – 616 runs (LSG); Shikhar Dhawan – 460 runs (PBKS)

Most Wickets: Avesh Khan – 18 wickets (LSG); Kagiso Rabada – 23 wickets (PBKS)

Most Sixes: KL Rahul – 30 sixes (LSG); Liam Livingstone – 34 sixes (PBKS)
LSG vs PBKS – Who Will Win?
When it comes to predictions, it is difficult to pick a clear winner. Both teams have the potential to win the match, and it will all come down to which team performs better on the day. However, one thing is for sure – cricket fans can expect a thrilling encounter between two of the best teams in the IPL. Overall, the Lucknow Super Giants vs. Punjab Kings match promises to be a must-watch for all cricket fans, and it will be interesting to see who wins.