RCB vs DC IPL 2023 Match Analysis & Prediction | Match 20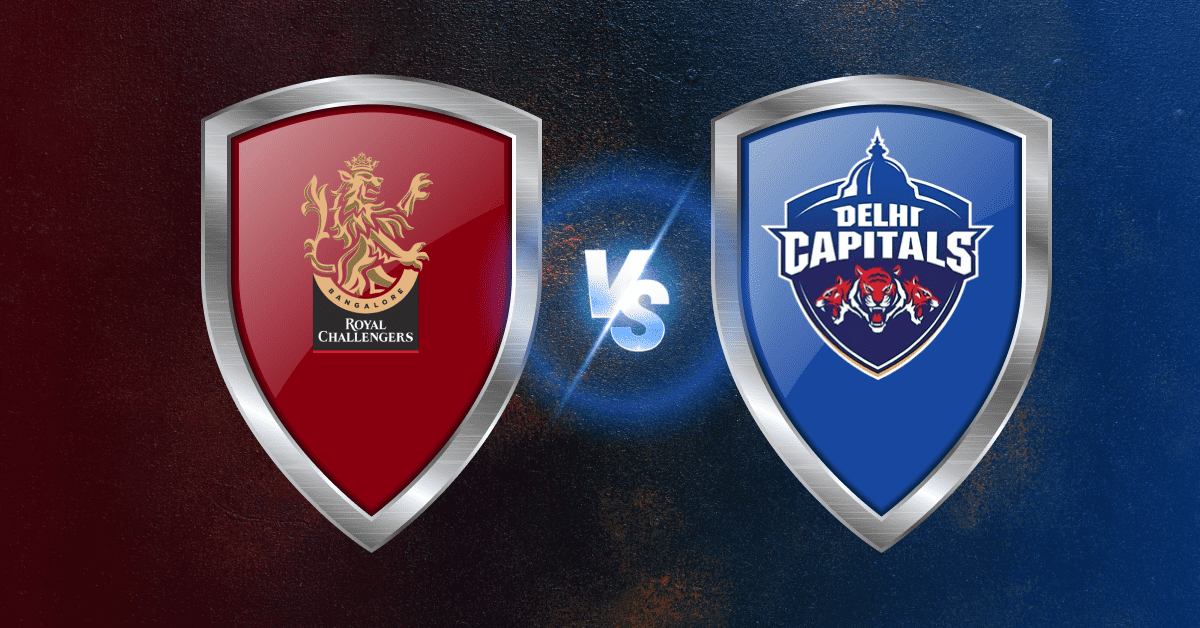 RCB vs. DC – The highly anticipated face-off between the Royal Challengers Bangalore (RCB) and the Delhi Capitals (DC) in the IPL 2023 is a thrilling encounter, as both teams are known for their exceptional talent and relentless performance. With a rich history of head-to-head matches and intense rivalries, this match will undoubtedly provide spectators with an action-packed and memorable experience. This article will review a comprehensive match preview, prediction, and head-to-head statistics of the RCB vs. DC IPL 2023 showdown.
Royal Challengers Bangalore Team
The Royal Challengers Bangalore have been a force reckoned with in the IPL. RCB's prowess at the crease is well-documented, boasting a formidable batting lineup. While their bowling attack has experienced some inconsistency in the past, it has seen significant improvements recently, making them a well-rounded and dangerous unit. With a strong mix of experienced campaigners and promising youngsters, the Royal Challengers Bangalore will undoubtedly pose a significant challenge to the Delhi Capitals in the upcoming encounter.
Delhi Capitals Team
Delhi Capitals have emerged as one of the most exciting and consistent teams in the IPL over the past few seasons. With a dynamic and talented squad, the Delhi Capitals have built a reputation for their aggressive brand of cricket and fearless approach to the game. DC's batting lineup features a mix of explosive power hitters. And the bowling unit is known for its depth and variety and has often been the deciding factor in their successes, with their bowlers consistently delivering in high-pressure situations.
RCB vs DC Head-to-Head Stats
In 29 IPL matches, Bangalore and Delhi have faced each other. Bangalore has triumphed in 18 matches, while Delhi has won 10. In one game, there was no winner.
RCB vs DC Last 5 Meetings
Look at the last five matches between Royal Challengers Bangalore and Delhi Capitals.
RCB vs DC IPL 2022 Stats
Look at last year's IPL stats of RCB and DC.
Top Run-scorer: Faf du Plessis – 468 runs (RCB); David Warner – 432 runs (DC)

Most Wickets: Wanindu Hasaranga – 26 wickets (RCB); Kuldeep Yadav – 21 wickets (DC)

Most Sixes: Dinesh Karthik – 22 sixes (RCB); R Powell – 22 sixes (DC)
RCB vs DC – Who Will be the Match-Winner?
The competition has been closely contested when analyzing the head-to-head statistics between the Royal Challengers Bangalore and the Delhi Capitals. However, recent forms and performances must be considered when predicting the IPL 2023 encounter. With both teams having made significant strides in terms of squad depth and on-field execution, this match could be decided by the smallest of margins and individual moments of brilliance.
Considering the strengths and weaknesses of the Royal Challengers Bangalore and the Delhi Capitals, it is difficult to pinpoint a clear favorite for the IPL 2023 face-off. But as per our analysis and prediction, RCB is more likely to win this match. Let's see what transpires on match day and who prevails.
Related Article: KKR Vs SRH IPL 2023 Match