LSG vs GT IPL 2023 Preview & Prediction | Match 30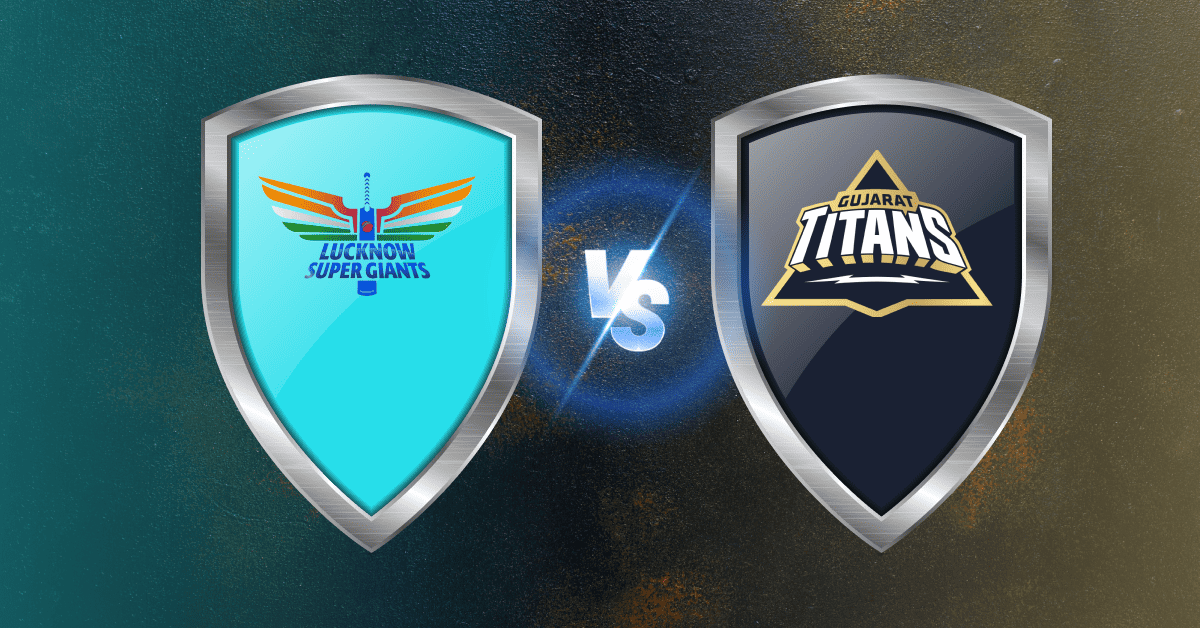 LSG vs GT: One of the most exciting matches of the season will be the clash between Lucknow Super Giants and Gujarat Titans.
The teams have a strong lineup of players, which includes some of the world's top players. and have been preparing hard for this game. This article will preview the game between the Lucknow Super Giants and Gujarat Titans and forecast which team will win the match.
Lucknow Super Giants Overview
Lucknow Super Giants, led by the talented captain KL Rahul, has always been a formidable force in the IPL. With a star-studded team that includes players like Quinton de Kock, Mark Wood, Avesh Khan, Nicholas Pooran, Ravi Bishnoi, Marcus Stoinis, and Deepak Hooda, the Super Giants have a well-balanced squad that can compete against any team in the league. They have a solid batting lineup that can score big runs and a potent bowling attack that can take wickets at crucial moments.
Gujarat Titans Overview
Gujarat Titans is a new addition to the league, winning their first title in the last season of IPL. The team features a solid balance of youthful potential and seasoned players. Their team has several strong batters, including Hardik Pandya, Shubman Gill, and David Miller. They have bowlers like Mohammed Shami and Rashid Khan leading the team from the front.
LSG vs GT Head-to-Head Stats
Looking at the head-to-head stats, the Gujarat Titans have a slight advantage over the Lucknow Super Giants. The Gujarat Titans have won both matches they played against LSG.
LSG vs GT IPL 2022 Stats
We look at last year's IPL stats of LSG and GT
Top Run-scorer: KL Rahul – 616 runs (LSG); Hardik Pandya – 487 runs (GT)

Most Wickets: Avesh Khan – 18 wickets (LSG); Mohammed Shami – 20 wickets (GT)

Most Sixes: KL Rahul – 30 sixes (LSG); David Miller – 23 sixes (GT)
LSG vs GT – Who Will Win?
In terms of predictions, this is a tough game to call. Both teams are evenly matched, which could come down to which team performs better on the day. However, with the home advantage, the Lucknow Super Giants may have a slight edge over the Gujarat Titans. Nonetheless, fans can expect a thrilling match between two of the best teams in the IPL.